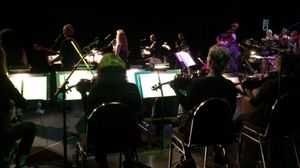 Current Band Members 2022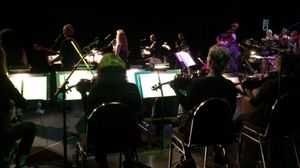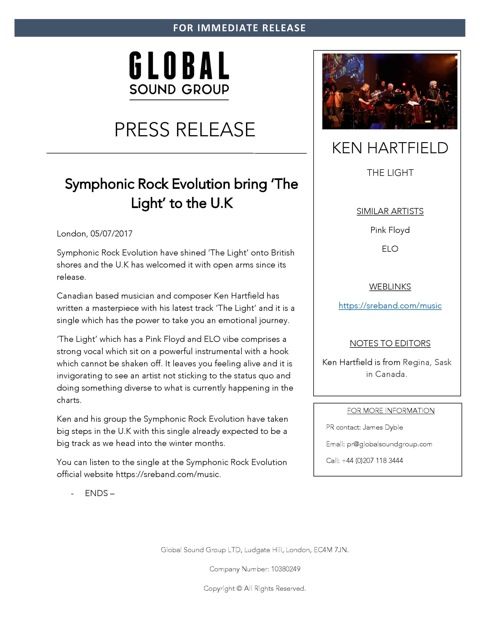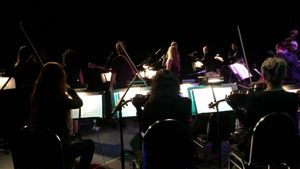 About Symphonic Rock Evolution
Symphonic Rock Evolution is a Kelowna based symphonic rock band featuring 6 vocalists, led by Ken Hartfield, composer, arranger & producer.  The band also includes percussion, traps, bass guitar, electric guitars, and a brass & string section. The musical arrangements take rock classics to a new level and produce an incredibly powerful sound, which is distinctive to this group.  
  
Randy Zahara, manager of the Kelowna Community Theatre said, "I have never witnessed a standing ovation midway through the second half like I did at this amazing concert.  The band is well on its way to becoming one of the top Symphonic Rock touring bands in Canada.  If you have a chance to see this amazing group live, don't miss this opportunity, you will love every minute of the performance." 
  
Since its inception, Symphonic Rock Evolution has been focused on creating new arrangements of classic rock songs, while maintaining the iconic components of the song.  Ken Hartfield's musical background is extensive and spans four decades.  With his composing and arranging talents, Ken has created versions of classic rock songs that have never been heard before.  This sets Symphonic Rock Evolution in a class of its own and is currently Canada's only symphonic rock band.  The band has played to sold-out crowds for the past several years throughout the Okanagan, and at the last performance in Kelowna, received a standing ovation for its unique rendition of "Sound of Silence". 
  
To date, production of a video of Symphonic Rock Evolution's version of Sound of Silence has just been completed and is ready for release, along with a digital album.  The album will feature 14 of the band's most popular recordings of classic rock songs.  The band recently decided to change their name to more fully represent the genre of symphonic rock music. 
  
We encourage you to sign up for our mailing list by becoming a fan.  By doing so, you will receive updates regarding news and concert information.