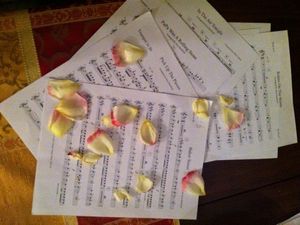 Hello!
I am Ken Hartfield, Music Director for Symphonic Rock Evolution. 
I would like to thank all of our awesome fans from the UK, France, Germany, North America and Mexico for your wonderful emails, we really appreciate your support!
Available Now! Our recent song release of The Light, continues to attract music lovers internationally.  We have also had several requests to release the sheet music score and parts so you can perform this powerful and uplifting song at your own concerts. 
Well, I am very pleased to inform you that The Light has been published and you can now perform this song with your own choir, string, brass ensemble and rhythm section. Backing tracks are available as well, which will provide you and your choir with a full sounding production regardless of the size of your instrumental backup.
We have included the following in this publication: 
Full score score and parts:
Brass ensemble
Trumpet 1&2, French horn 1&2, Trombone
Choir
SATB
String ensemble for Violins, Violas, Cello and Double Bass. 
Rhythm Section 
2 electric guitar parts 
1 acoustic guitar 
1 electric bass guitar 
Piano 
Traps Set 
Percussion 
Individual backing tracks include a click track, String and Brass section tracks.
This production is suited for high school choirs, university choirs, symphonies and church choirs & worship groups. 
This song leaves you with a feeling of inspiration and hope.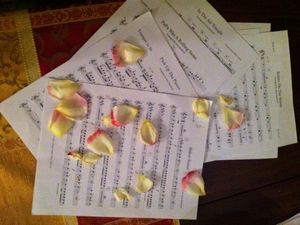 Play The Light & Follow The Score Above